Without further ado...todays crafty stuff. Or at least some of it.
Harvey-ette (sorry about the messy bed and rather unprofessional picture, I was in a hurry and had just rescued a cat from under the porch):
Today's art journal page: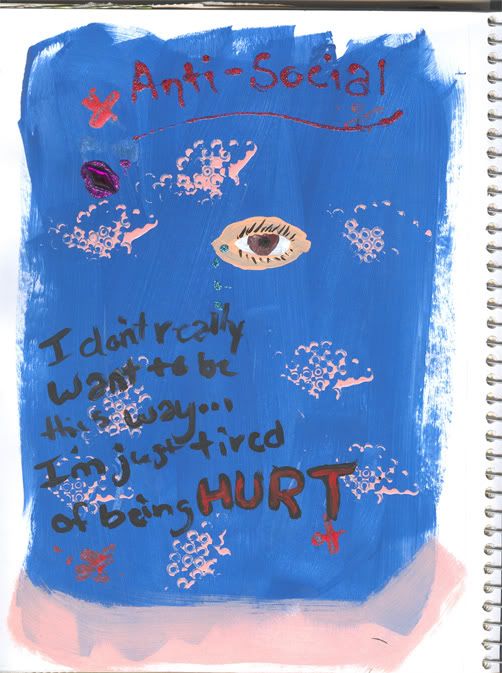 I used regular acrylic paint, glitter glue, and one of the aforementioned cheap plastic gems. One of my friends just told me it's painful to look at, because of the message it carries. I told her if she thinks that one is bad, she should see the ones from yesterday.
Part of letting go is admitting. I admitted. I've let go a little more today.